The New South Wales Rural Fire Service (RFS) is made up of volunteers from all walks of life – men and women from different cultural backgrounds, age groups and professions.
Rural fire brigades are a reflection of every local community.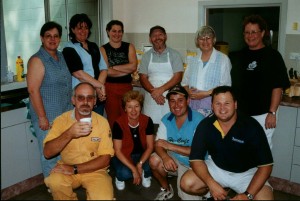 Becoming a volunteer firefighter is easier than most people think. Brigades offer training ranging from bush firefighting, village firefighting and first aid to breathing apparatus operation.
We don't just offer firefighting roles, we have a multitude of areas that require volunteers.
Communications, catering, logistics, planning and aviation support are critical – there is a job for everyone in the RFS. We rely heavily on the support of people from all backgrounds and cultures in our community. The people that make up our Service are as different as the society that we protect.
Winmalee Rural Fire Brigade is always looking for new members. Generally we take memberships from people living in Winmalee/Yellow Rock and surrounding areas.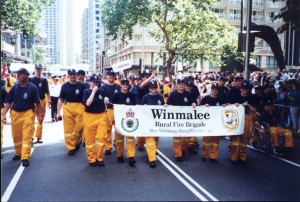 So if you are interested in joining the brigade, come on out on a Tuesday Night from 19.00hrs (7pm) or a Saturday from 13.00hrs (1pm). Any person who is under 16 years but over 14 years of age, can be accepted by the Captain as Cadets, and need to have written consent of their parent or guardian to participate in Brigade activities. Cadets cannot attend fires.
We are located at the corner of Coramandel St and Hawkesbury Rd, WINMALEE. See our contact page for more details here.